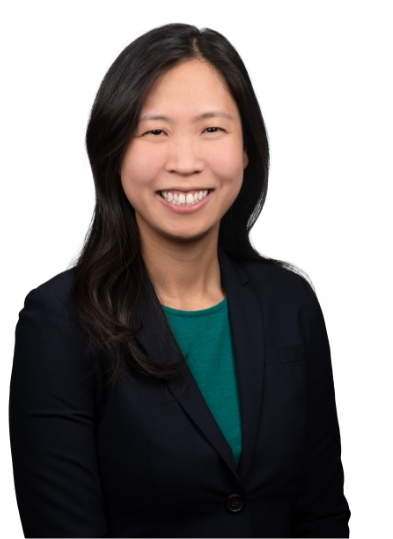 About Theresa Lee, M.D.
Dr. Lee completed the seven year combined BA/MD Program at Boston University where she received her undergraduate and medical school degrees. Before her last year of medical school she performed a year of clinical research at Boston University involving innovative technology for non-invasive detection of precancerous conditions in the gastrointestinal tract. She then completed a residency in internal medicine followed by fellowship in gastroenterology and hepatology at Yale New Haven Hospital. Between residency and fellowship, she worked for a year as an attending hospitalist on the medical floors and intensive care unit at Yale New Haven Hospital. During her final year of fellowship, she served as a chief fellow. Outside of the office, Dr. Lee enjoys traveling, running and spending time with her family.
Schedule Appointment
Patient Care Philosophy
I value getting to know my patients as individuals by listening to each of their unique stories which may provide important clues to their diagnosis and best course of treatment. I also enjoy working with patients in a collaborative manner to make health care decisions based on practical experience and the best evidence available.
Clinical Expertise
Irritable bowel syndrome
Inflammatory bowel disease
Colorectal cancer screening
Hemorrhoids
Liver diseases
Education
Boston University, Bachelor of Arts Degree, Medical Sciences and Political Science
Boston University, MD
Yale New Haven Hospital, Residency, Internal Medicine
Yale New Haven Hospital, Fellowship, Gastroenterology and Hepatology
Board Certifications and Societies
American Board of Internal Medicine, Gastroenterology
American Society for Gastrointestinal Endoscopy
Associations and Memberships
American Gastroenterological Association
American College of Gastroenterology


Dr. Theresa Les is an astounding physician and so are her nurses and office staff! They work cohesively to answer calls back fast, do paperwork and scheduling fast, prescriptions get done fast, etc. Best office I have ever been to! Secondarily Dr. Lee is one of the best doctors  I've ever had, she is thorough and patient, kind and smart. I feel I'm in good hands with her and am grateful for her ongoing care!
Read All Reviews


Dr. Lee was fantastic. She was very patient and informative and calming.
Read All Reviews


Dr. Lee listens and explains well - a talent too often lacking in some medical peers.
Read All Reviews
South Denver GI Locations
Parker Clinic
9397 Crown Crest Blvd, Suite 221 Alpine Building Parker, CO 80138
Get Directions
Lone Tree Clinic
10103 Ridge Gate Parkway, Suite 312A Aspen Building Lone Tree, CO 80124
Get Directions
Ridge View Endoscopy Center
10103 Ridge Gate Parkway, Suite 312B Aspen Building Lone Tree, CO 80124
Get Directions