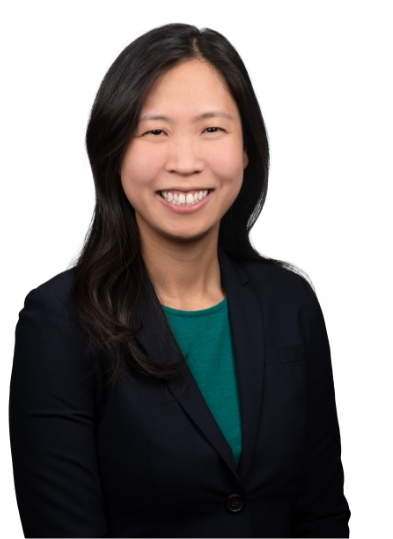 About Theresa Lee, M.D.
Dr. Lee completed the seven year combined BA/MD Program at Boston University where she received her undergraduate and medical school degrees. Before her last year of medical school she performed a year of clinical research at Boston University involving innovative technology for non-invasive detection of precancerous conditions in the gastrointestinal tract. She then completed a residency in internal medicine followed by fellowship in gastroenterology and hepatology at Yale New Haven Hospital. Between residency and fellowship, she worked for a year as an attending hospitalist on the medical floors and intensive care unit at Yale New Haven Hospital. During her final year of fellowship, she served as a chief fellow. Outside of the office, Dr. Lee enjoys traveling, running and spending time with her family.
Schedule Appointment
Patient Care Philosophy
I value getting to know my patients as individuals by listening to each of their unique stories which may provide important clues to their diagnosis and best course of treatment. I also enjoy working with patients in a collaborative manner to make health care decisions based on practical experience and the best evidence available.
Clinical Expertise
Irritable bowel syndrome
Inflammatory bowel disease
Colorectal cancer screening
Hemorrhoids
Liver diseases
Education
Boston University, Bachelor of Arts Degree, Medical Sciences and Political Science
Boston University, MD
Yale New Haven Hospital, Residency, Internal Medicine
Yale New Haven Hospital, Fellowship, Gastroenterology and Hepatology
Board Certifications and Societies
American Board of Internal Medicine, Gastroenterology
American Society for Gastrointestinal Endoscopy
Associations and Memberships
American Gastroenterological Association
American College of Gastroenterology


To say I am a tough patient to wrangle into a medical office, let alone an operating room would be an understatement. I have some good reasons but Dr. Lee not only set my mind at ease but she arranged a team that worked with my phobias. She was amazing. It finally clicked just before I had the anesthesia. She was AMAZING with such empathy, and I was a very lucky person to have someone so very thoughtful as well as a total professional. Thanks will never be enough, I will just have to be a good patient instead.
Read All Reviews


I have worked in hospital healthcare for many years. I have never met a doctor more committed to my care. She had a calm presence, and she sought to ensure that I had a complete understanding of the route that she was going to take to get to the bottom of my problem. I trust her. She has embraced the lost art of caring for people. South Denver GI is blessed to have her on staff.
Read All Reviews


Dr. Lee is personable, compassionate and is most definitely an expert in her field. I was a bundle of nerves going in to my appointment and came out so relieved that I had found an outstanding GI doctor. She spent a lot of time with me and answered all of my questions--I had a lot. I have seen Dr. Lee twice and I am so glad that she is a part of my medical journey.
Read All Reviews
South Denver GI Locations
Parker Clinic
9397 Crown Crest Blvd, Suite 221 Alpine Building Parker, CO 80138
Get Directions
Lone Tree Clinic
10103 Ridge Gate Parkway, Suite 312A Aspen Building Lone Tree, CO 80124
Get Directions
Ridge View Endoscopy Center
10103 Ridge Gate Parkway, Suite 312B Aspen Building Lone Tree, CO 80124
Get Directions