Nutrition can play an important role in your gastrointestinal health. Depending on your diagnosis, your doctor may recommend a specific diet to help alleviate your symptoms. There are many different diets available to target specific gastrointestinal conditions and diseases, including:
Celiac Disease Label Reading Tips
Individuals with celiac disease should take care to read food labels and ingredient lists to ensure that their food does not contain wheat, barley or rye. Taking the time to educate yourself on what to look out for on food labels to avoid gluten exposure is important for your gastrointestinal health.
Celiac Disease Nutrition Therapy
There are certain foods that are recommended for those with celiac disease. Taking the time to create a gluten-free diet to accommodate your dietary restrictions can make your everyday life easier and less stressful.
Fatty Liver Disease Dietary Recommendations
Patients with fatty liver disease should follow certain lifestyle and dietary recommendations to keep their liver healthy and prevent further damage.
Fiber Restricted Nutrition Therapy
Certain individuals with Crohn's disease or ulcerative colitis may benefit from a fiber-restricted diet while flaring or taking corticosteroids. This diet limits food that your body cannot easily digest, helping to relieve some symptoms.
GERD Lifestyle and Dietary Modifications
Your doctor may recommend certain modifications to your lifestyle and diet if you have been diagnosed with gastroesophageal reflux disease (GERD).
GERD Nutrition Therapy
Individuals with gastroesophageal reflux disease (GERD) can often benefit from following a specialized diet to reduce symptoms. In addition, avoiding particular foods that may trigger GERD symptoms can help to keep you more comfortable on a daily basis.
High Fiber Nutrition Therapy
If you are experiencing gastrointestinal symptoms such as constipation, bloating or diarrhea, you may be able to benefit from a high-fiber diet. Increasing your fiber slowly over the course of a few weeks can prevent your symptoms from worsening.
Low Fiber Nutrition Therapy
Patients with Crohn's disease, ulcerative colitis, diverticulitis, gastroparesis, a new colostomy or a new ileostomy may be good candidates for a low-fiber diet. Following this diet reduces the volume and frequency of your stools, lessening irritation to the GI tract.
Low FODMAP
The low FODMAP diet can be beneficial for those who experience an array of gastrointestinal symptoms such as stomach pain, bloating, gassiness, constipation and diarrhea.
Low Sodium Nutrition Therapy
Individuals with high blood pressure due to too much sodium may experience problems such as heart, kidney or liver damage. Following a low sodium diet can help to reduce these issues for a healthier you.
NAFLD & Nutrition
Patients with nonalcoholic fatty liver disease (NAFLD) may need to make some dietary changes to manage symptoms. These changes may include limiting your intake of fats, eating more low-glycemic index foods, and avoiding foods and drinks that contain a lot of simple sugars.
Salt Restriction Diet
A salt restriction diet may be beneficial for those with high blood pressure or chronic kidney disease.
Nutrition Counseling Services
At South Denver GI, we are honored to partner with registered dietician, Angela Waliszewski, to offer our patients weekly nutritional counseling services. Angela works with each of her patients to create an individualized diet and nutrition plan to help relieve gastrointestinal symptoms. As a member of our care team, she collaborates with South Denver GI providers regarding the best options for incorporating nutritional changes into patient treatment plans.
With more than 10 years of experience, Angela specializes in GI dietetics and nutrition. She offers an array of services, including elimination diet monitoring, food sensitivity testing, meal planning and medical nutrition planning.
If you are interested in nutrition counseling services with Angela, call 720-515-2181 or reach out via email at angela@dailydietetics.com. These appointments are available as video or in-person visits. In-person visits are available on Wednesdays at our Lone Tree clinic, the third Friday of every month at the Englewood Clinic and the second and fourth Tuesdays of the month at the Castle Rock Clinic. Each one-hour session is $95, and payment is due via credit card, cash, HSA or flex accounts at the time of your appointment.
Contact Us Today
For more information regarding nutrition services at South Denver GI, contact our office today!
View All Our Providers
Alex Ende, M.D.
Christina Hanson, F.N.P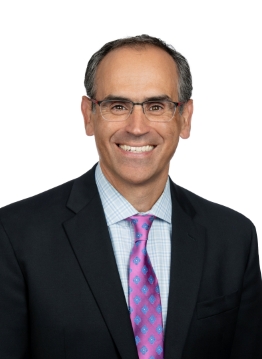 Fernando Carreira, M.D.
Geoffrey Jensen, M.D.
Kyrsten Fairbanks, M.D.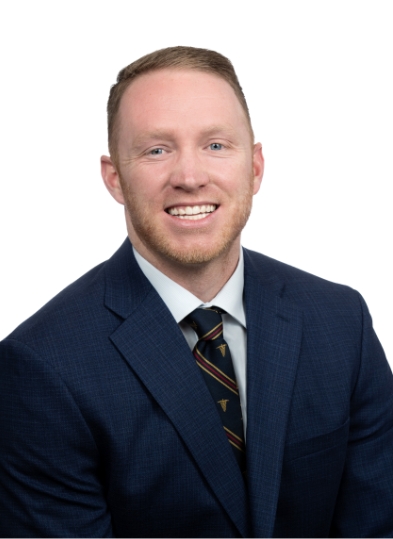 Peter Byrne, F.N.P.
Request Appointment
Click on the Schedule Appointment button to schedule an appointment with your South Denver GI provider online. If you do not wish to use our convenient online scheduling tool, please fill out the form below and our team will contact you shortly.